WELCOME TO JANET NICHOLAS . COM
Janet Nicholas has been working with individuals and families for over 20 years. She completed her undergraduate studies in substance abuse services at St. Edward's University and her graduate degree in clinical psychology at Sam Houston State University. She is a licensed professional counselor, licensed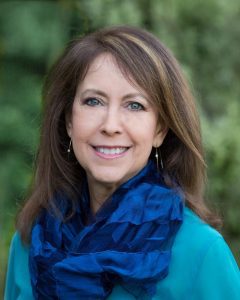 chemical dependency counselor and equine assisted psychotherapist (Eagala Trained).  Although Janet enjoys working with people of many backgrounds, she is a Christian counselor, attending a local church with her husband. She and her husband of more than 30 years have two grown children and three grandchildren. Janet can frequently be seen speaking at schools, churches and community events. 
---
The following are some of her areas of expertise with teens and adults: 
Addiction
Abuse Issues
Attention Deficit Hyperactivity Disorder
Anxiety Disorders
Bipolar Disorders
Depression
Grief and loss
Obsessive Compulsive Disorder
Marital and Family Issues
Relationship
Stepfamily Issues
Separation & Divorce
Stress Management
Testing (Conners and MMPI)
EMDR Trained
Career Testing and Counseling
Janet Nicholas assists people seeking self-improvement using a directive style and a coaching manner.
Placement Consulting Service is for parents seeking direction and guidance when home environment is no longer an option.
Career Testing and Counseling using online testing and big data analysis to find each student's best career matches.
Equine Assisted Psychotherapy (EAP) is an experiential method of psychotherapy. It is unique in that horses are incorporated into the therapy session as facilitators. A mental health provider and equine specialist work with the client(s) and horses through various tasks or assignments to address a variety of issues. All exercises on done "on the ground" and no experience is required.
Equine Facilitated Team Building also called equine experiential development (EED) is similar to ropes courses but horses serve as the ropes. EED uses a specialized coach and equine specialist to assist participants.
MY BOOK IS NOW PUBLISHED - Stepping Stones To A Healthy Stepfamily!  Find It On Amazon
Regardless of whether you are considering becoming a part of a stepfamily or have been married for many years, Stepping Stones to a Healthy Stepfamily is the guide to help you. With insight, wisdom, and compassion, counselor Janet Nicholas, LPC LCDC EAP, will guide you through your journey of stepfamily life, alerting you to obstacles along the way.